Pahalgam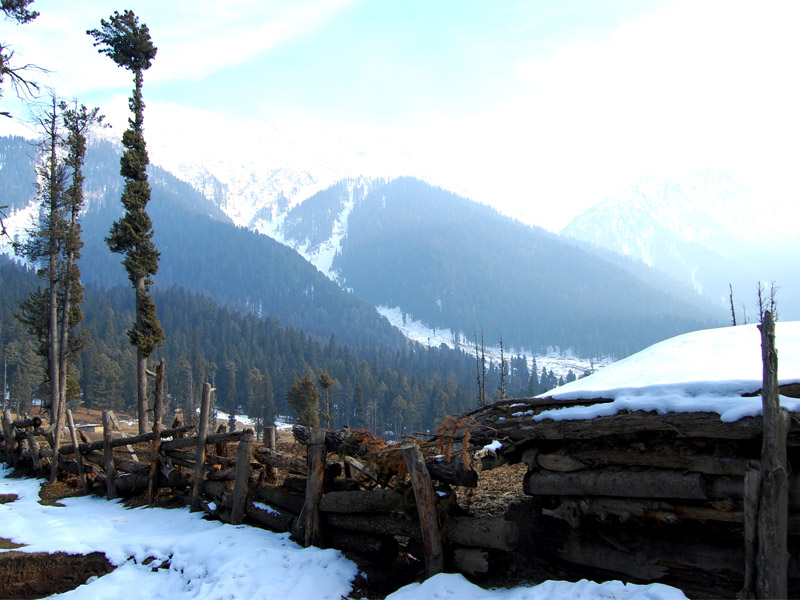 Soul stirring beauty
Pahalgam is a picturesque valley. Serenity and sanctity that prevails in the land embodies the spirit of Kashmir. The land of the gentle race, it offers spectacular view of the Himalayan Range. Embracing natural beauty, the valley confines itself to a world that is humble yet majestic, serene yet vivacious. It allures travelers from far and beyond.
Its natural splendor is described by snow clad mountain peaks on all sides, a white water river that traverses the bottoms of the narrow valley, and a weather that makes the summers a charm. The valley is also an inspiration for adventure enthusiasts to take up trekking, camping and hiking. It also offers fair opportunity for trout fishing and water rafting as well. All in all a world class vacation retreat.
Shopping
Gabbas and namdas
Carpets, shawls, wall hangings, and tea cosies
Sculptures made of Apple tree wood.
Cuisine
Roganjosh, Rista, Yakhni, and Gushtaba
Dum aloo , Chaman and Kahwa
Breads like Sheermal and Baqerkhani